So, with all the law suit and dirrty drama,
we ended up with two! night markets!!
the new one being "the Summer Night Market" which is held at the old night market spot
and the old one at the new spot!
when I got there, I was surprised by how big it has gotten!!
lt seems like it is twice as what it was before
with a lot of new things as well as old things
other new thing was that,
the night market provided free parking!!!!!!!!!!!!
there are some ppl with paid parkings before you enter the actual night market
but don't get duped!!!
the parking at the night market is FREE!!!!!!!!!!!!!!!!!11
the nice staff will direct you on where to park
the down side is,
they now charge admission fee which is $1.50/person
which is can add up if you are going as a family,
but with all the things going on in there
it's not very much
any how,
the main reason I go to the night market is the food!!!!!!!!!!!!!!!!
and as a girl who loves to eat, this is a perfect opportunity to explore
however, I ate many things this day, and have very lil memory on how everything was exactly like
so bare with me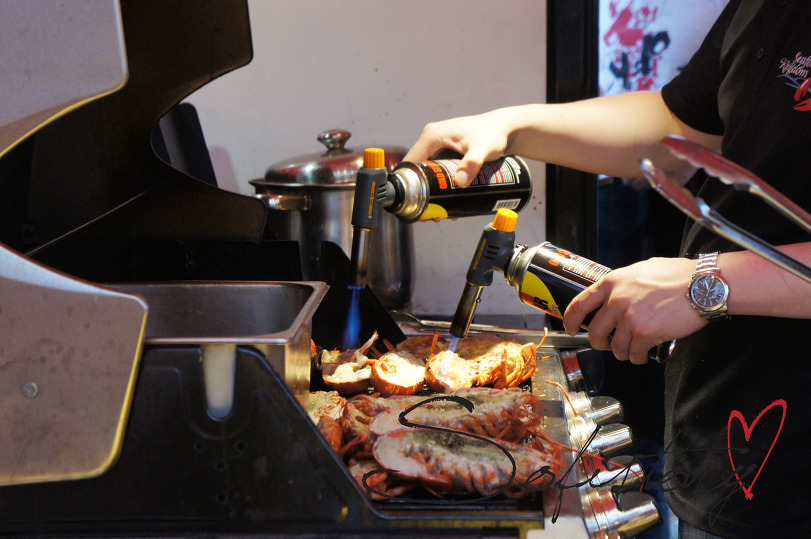 half a lobster for $5.99
good deal heh?
not really
after about 4~5 bites, it was gone
which is pretty good, and it tasted awesome as well
very chewy and tender with the buttery sauce on top complementing the lobster well
just don't expect to get too much out of it
it is $5.99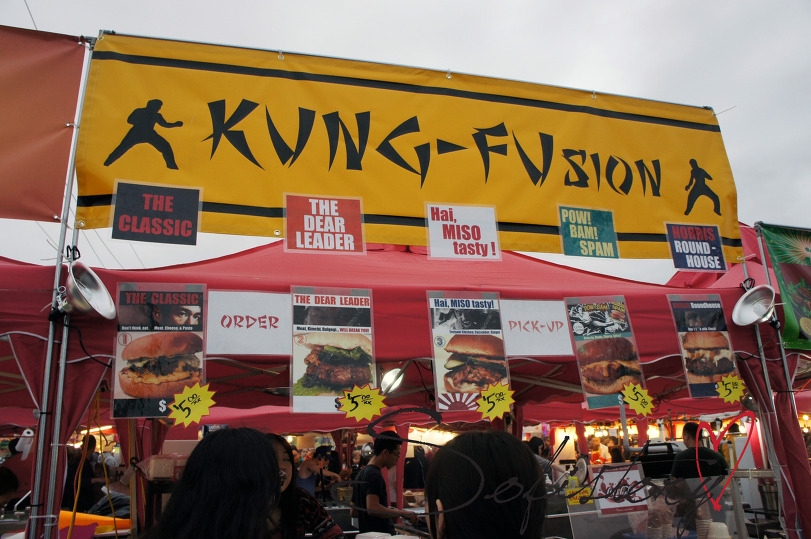 the classic burger
asian style burger
it's like japadog hamburger style
the meat was juicy and sauce was sorta like pesto + sweet mayo which was interesting

it is a size of a cheese burger with patty being twice as thick
personally, bun was too tough (it is store bought of which i did expect but they could toast it better so it becomes soft)
there are other things out there you could get for $5 that are better
but if you are interested in asian style american burger
it would be a good experience
cause it did taste good!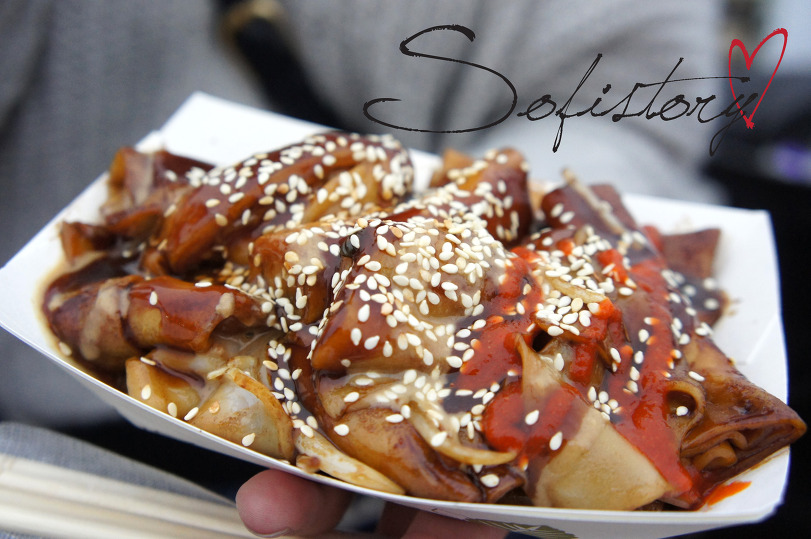 should not have added the extra sauce because it was salty enough already
nothing special
fried rich noodles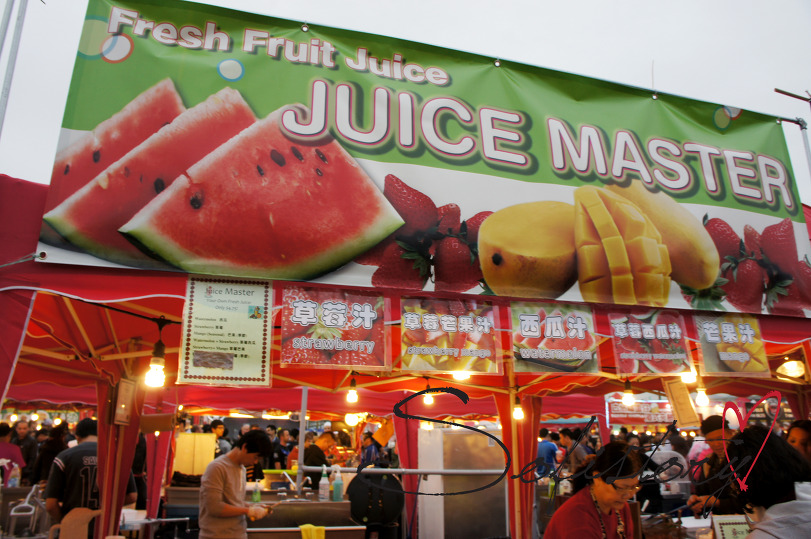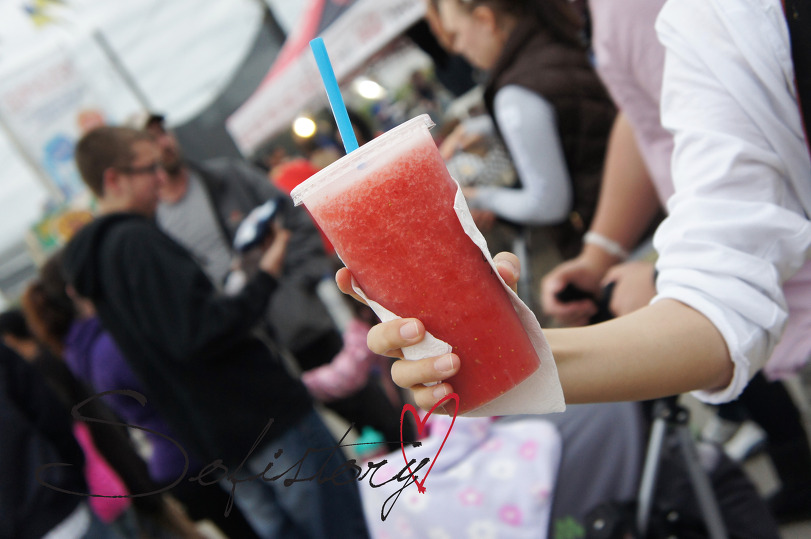 fresh strawberry and watermelon juice
nearing almost $5, they actually blend the whole fruit right infront of you
no powder, nothing outta can, fresh strawberries and watermelon
but I think that combination was just bit weird
cause it tasted like watered down strawberry juice with hint of watermelon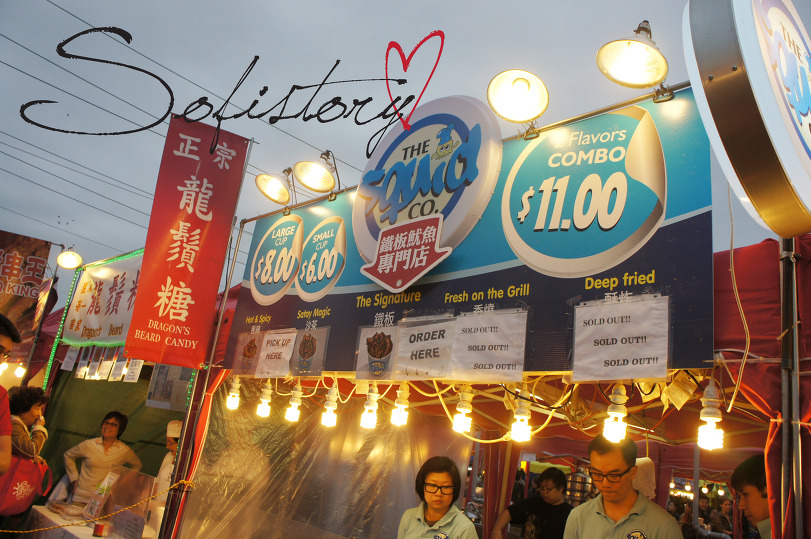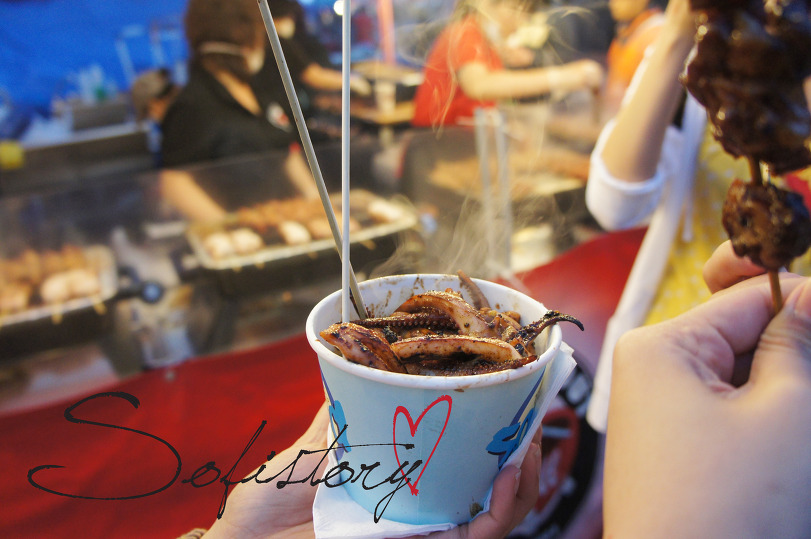 satay squid
tender but very chew with satay sauce just enough to season the squid
and i could taste the smoke very well
this seemed to be quite popular
since this was at about 8PM and half of the menu was already sold out
this one is located in two diff place in the same night market
beef, pork, asparagus
personally, the pork was the best
as much as i love the asparagus and bacon combo,
asparagus was just too cooked
(I have to apologize for the out of focus photo, but wanted to show what it looked like inside, and this one was only photo I had)

deep fried mars bar

if you have not tried this,
it is worth trying
at least once to see if you would like it
cause this is heavenly
it is reeeeeeeeeeeeaaaaaaaaaaaaaalllllllllllllllllllllllllllllly SWEET
but i have a sweet tooth
(although after about two bites, i really crave dark black coffee)
for those who are curious on how this taste like
it is like funnel cake batter / beaver tale batter
surrounding mars bar
and since it was deep fried, the chocolate bar melts
creating this creamy chocolate, oowy caramel and soft nugat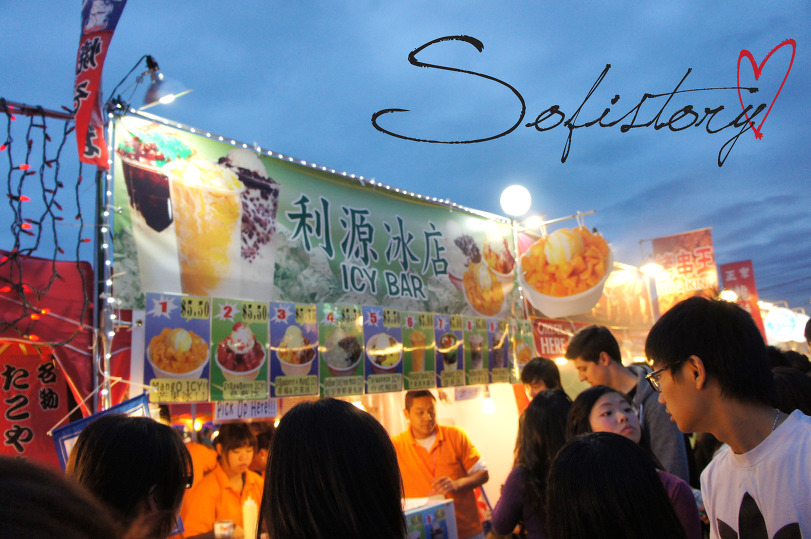 shaved ice with mango and strawberry topping
this is really good and refreshing
the condensed milk and ice cream combines everything together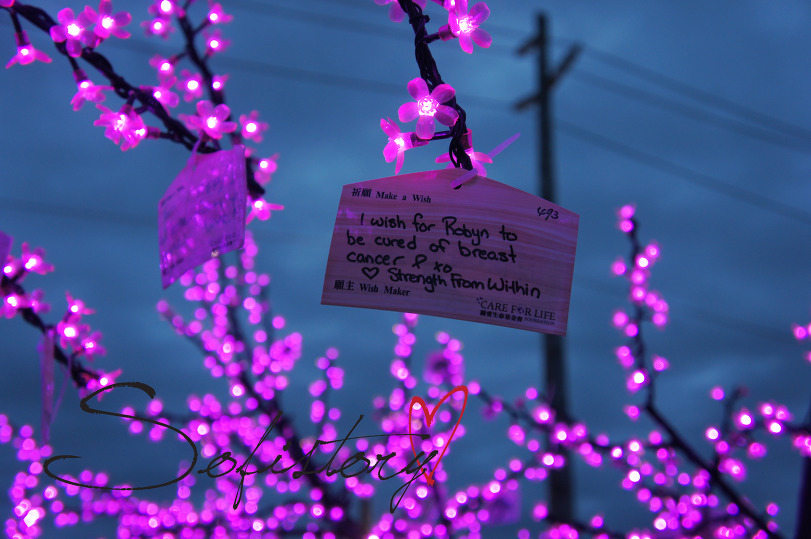 little wish trees they had as a fundraising event...
the trees themselves were beautiful
but ppl's wishes were more touching
dessert tofu
i think it was black sesame
warm soft tofu with black sesame syrup...
hmmmmmmmm
i dont know how to comment on this one..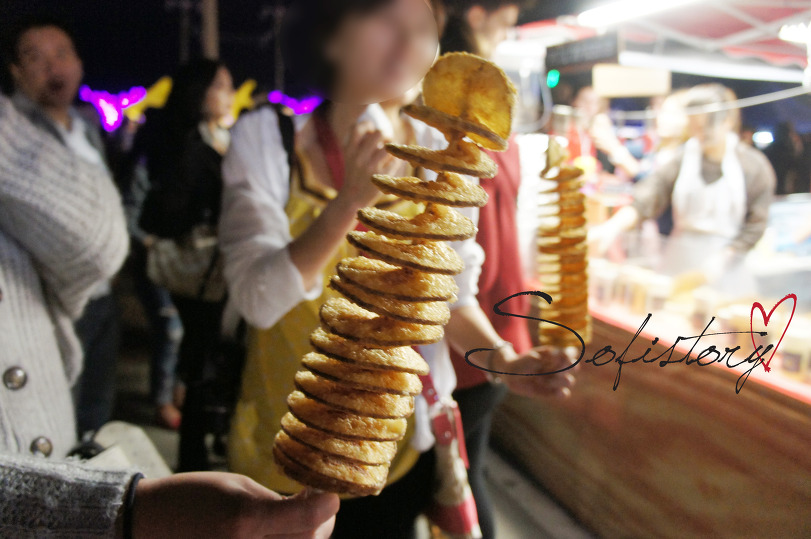 this place seems to have the longest line up out of all the place
it is known as hurricane potato that came korea
which is almost a whole potato thinly sliced in spiral
deep fried and served with powder in diff flavours
it tastes like fresh potato chips
but is best when eaten while piping hot
i really could not tell why ppl would wait almost half an hour for
but i guess everyone got curious like me
there are a lot more food out there
and it is worth try for the portions are small making them inexpensive
but be careful cause there are some out there
that just might ruin your appetite!
and it is best to go in a group, so you can try a lot of things in one visit
finally, a short clip of very cool performance at the night market!
I did not blur out anyone but I did no mean to infringe on anyone's privacy act
so please contact me if you have problem with the video
if not, please enjoy! for i think she was quite cool!!
Location:
8351 River Road
Richmond BC