if i am craving decent cake
but i don't have time to go far
this is the place to go to
however, the convenience is just a gimmick
because their cake its really good itself!
well not all of them
but maple walnut cake for sure!!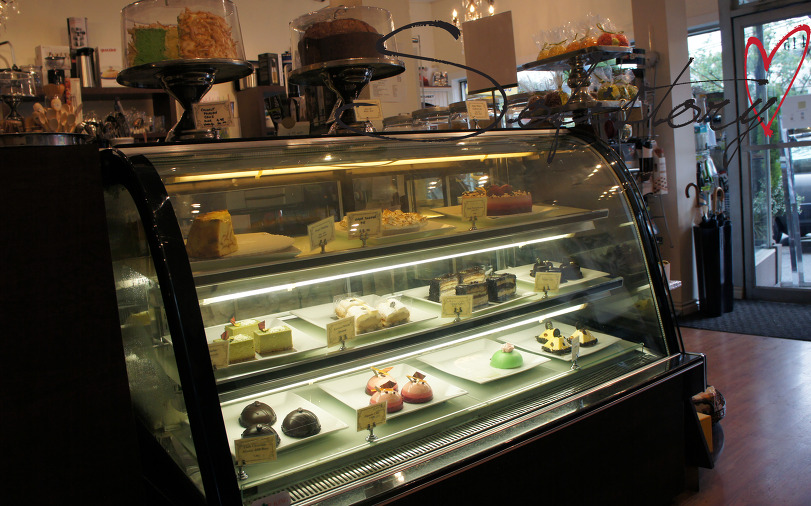 after 4 years, i can proudly say i conquered all the menu in the display except the bread pudding..
and to be honest,
some of them are not very good
esp the green one you will see below
this is my absolute favourite in this whole!!!!!!!!!!!!!!!!!!!!! place
if you cannot order this
there is no point in coming
its soft maple walnut shiffon cake with maple cream and walnuts
it is a perfect combination
with just enough sweetness and maple flavour
princess cake..
it was passion fruit mouse
wrapped in green fondant
i am assuming..
but was a bad choice
i can't even recall how it tasted like...
i assumed that the fondant was not to be eaten
since it was way too sweet
but it was way too thick
after i pilled them off
i had like spoonful of of mouse left
mouse itself was okay
but then again it was nothing special
i love the tea here and their coffee is not that bad
and other baked goods are really good too
just not there mouse and few of the cakes are not worth the $ but
still the walnut cake is sooooooooooooooooooooooooooo heavenly
i have to go back and will continue to go back