located near by willowbrook mall
is recently renovated and
large enough to accommodate variety of groups
the reason for the visit
was to get some morning dim sum
of which is served till lunch
however, the rest of the menu is not served until 11 AM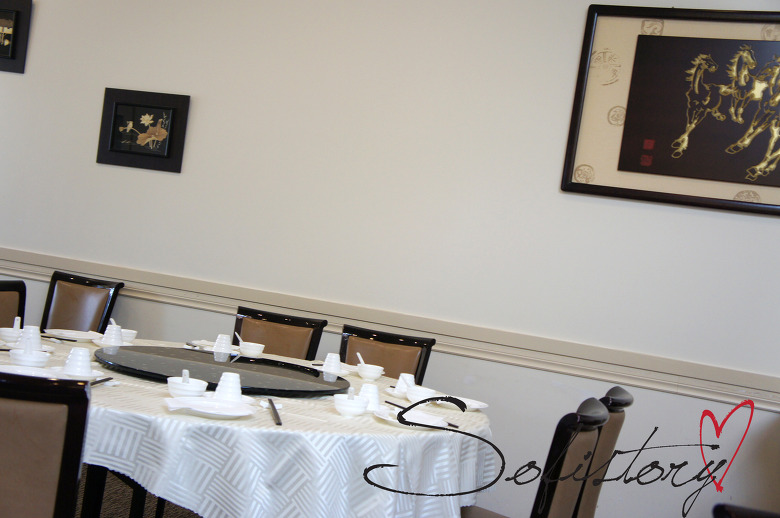 walls are clean
everything seems new and shiny =]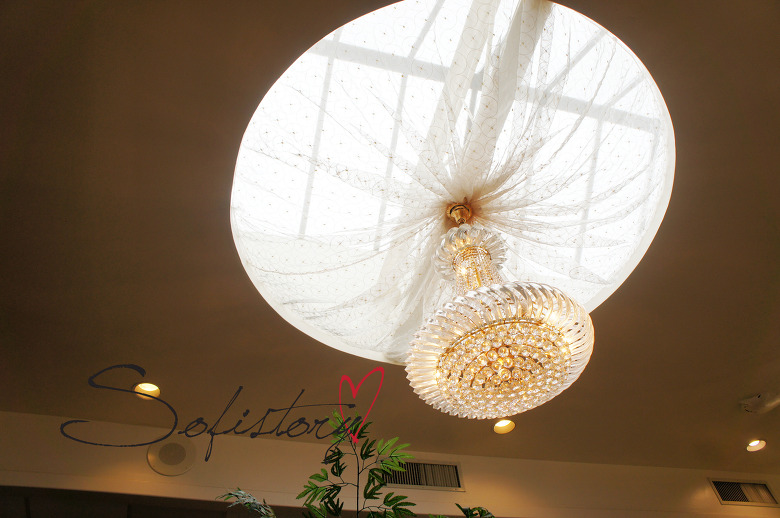 and I just fell in love with this chandelier
it was just fabulous focal point of the restaurant
and great idea as well!!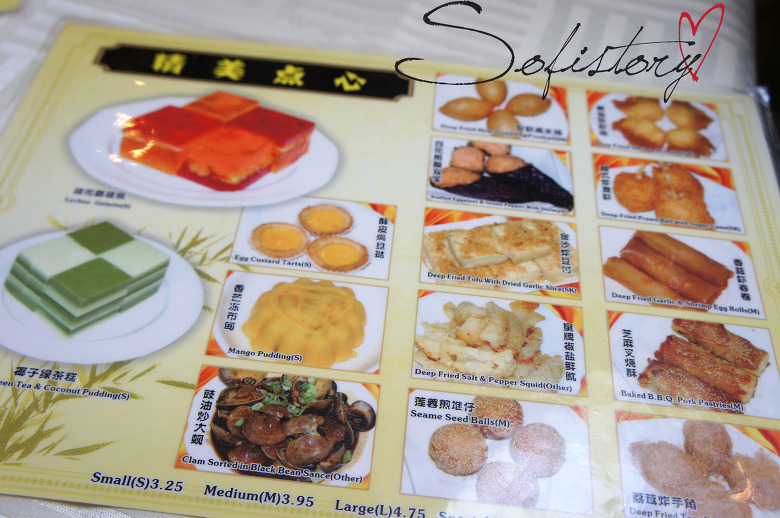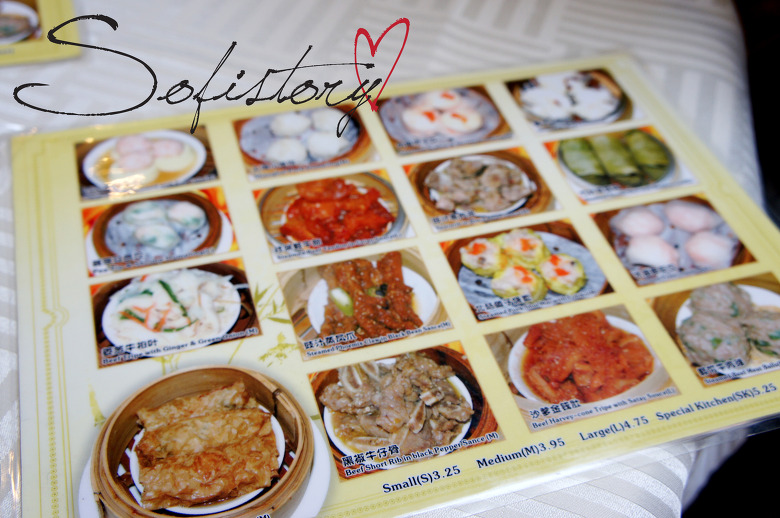 dim sum menu is not very extensive
but because every menu had pictures
and quite good english descriptions
which helped us pick out what we wanted to eat
without any surprises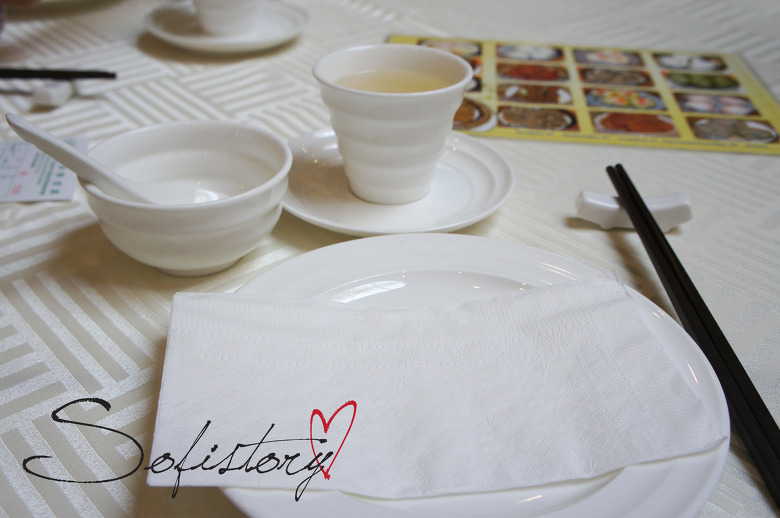 basic cutlery
all very clean and white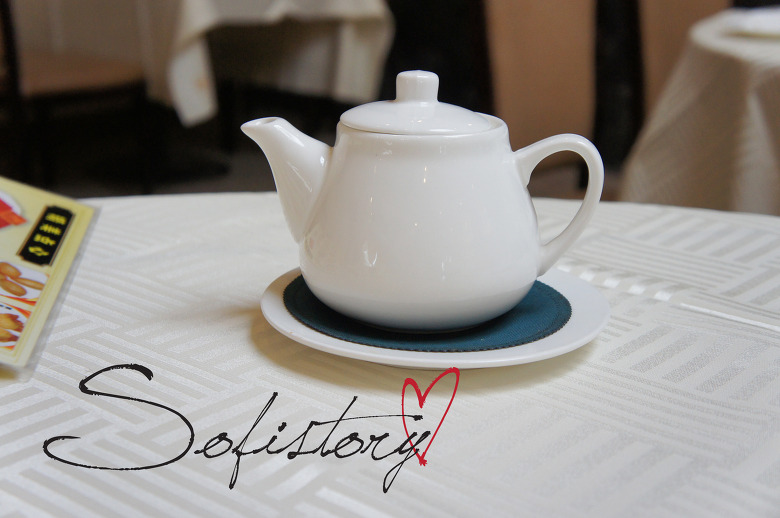 Jasmine tea
which was good quality
but it is not free
however, they do a great job refilling it
sadly i don't remember the names of each dim sum
but his one was filled with shrimp and chive
the shrimp was juicy and succulent
and chives added nice fresh flavour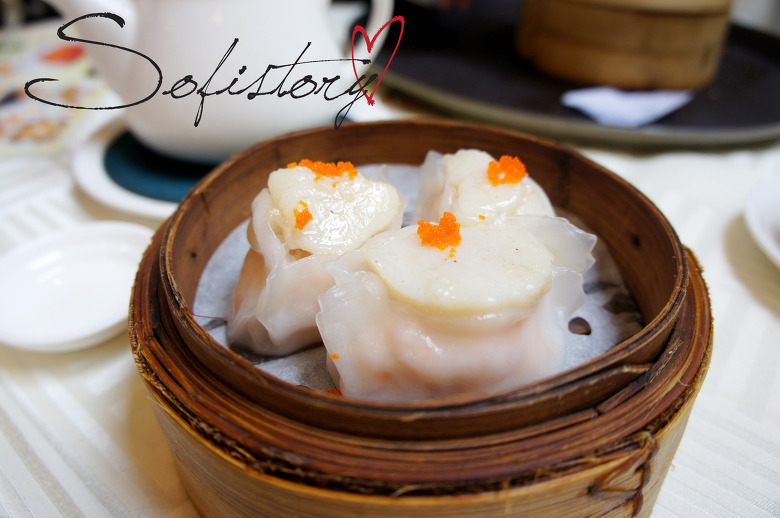 this was shrimp with scallop on top
i did not like this as much as the chive one
because the scallops tasted bit weird
i think it was bit overdone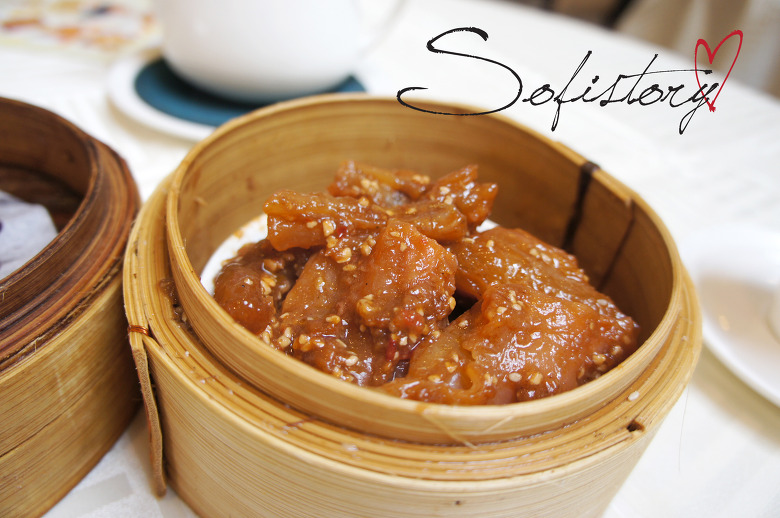 this is beef tendon
which is very chewy and sticky in texture
and deep in flavour
those who like the flavour and the texture of the tendon
will like this because it is so nicely cooked
but those who have never tried it may find it bit weird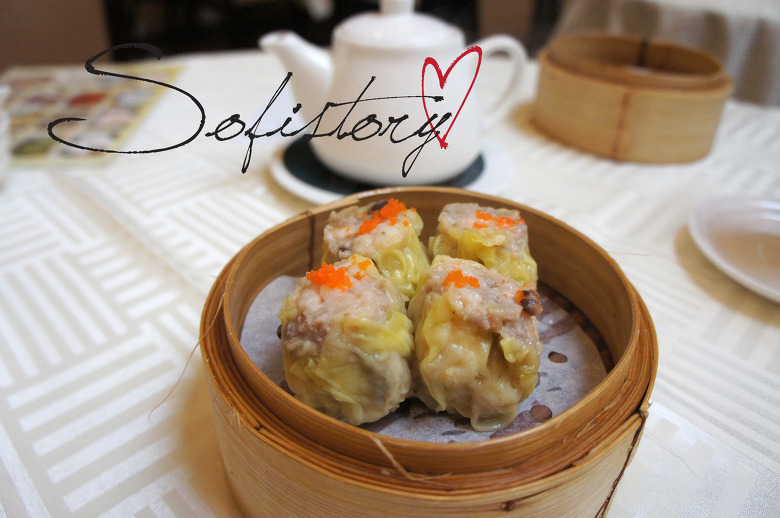 shu mai
our beloved dim sum that we order everywhere we go
this was on passing side
neither great nor horrible
it had elastic-ish texture
but the flavours were there
this was the bean curds with pork stuffing
this one was the best out of all according to my parents
every ingredient was well blended
it was sweet and salty
chewy yet smooth
it is like dumpling made with bean curds instead of the flour dough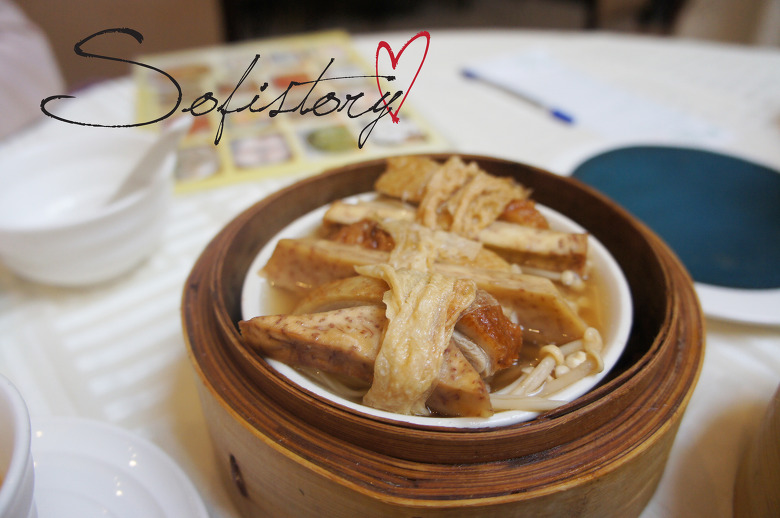 this was what we grabbed as the server brought us a cart
which is taro + duck + enoki mushroom
held together by bean curds
personally
i do not like the taro
so i did not like it very much
but the duck was cooked very nicely
juicy and tender
but it is hard to bite it off
seafood congee
this is not part of the dim sum menu
and we had to wait till 11 AM which is when the chef arrived
for the price, portion was not bad
enough to serve about 4~5 people in the small bowl provided
seafood in the congee were whole some and not skimpy in amount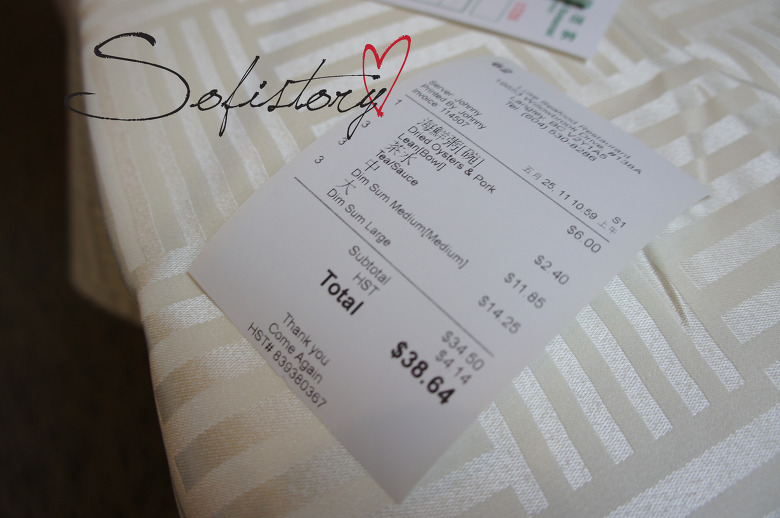 for three people who came out with belly with no room for mango pudding nor egg tarts
not very bad
(although our family do not have very big stomachs..)
everything was clean
servers were attentive
they spoke bit of english
I think we found our new place for some brunch dim sum!!